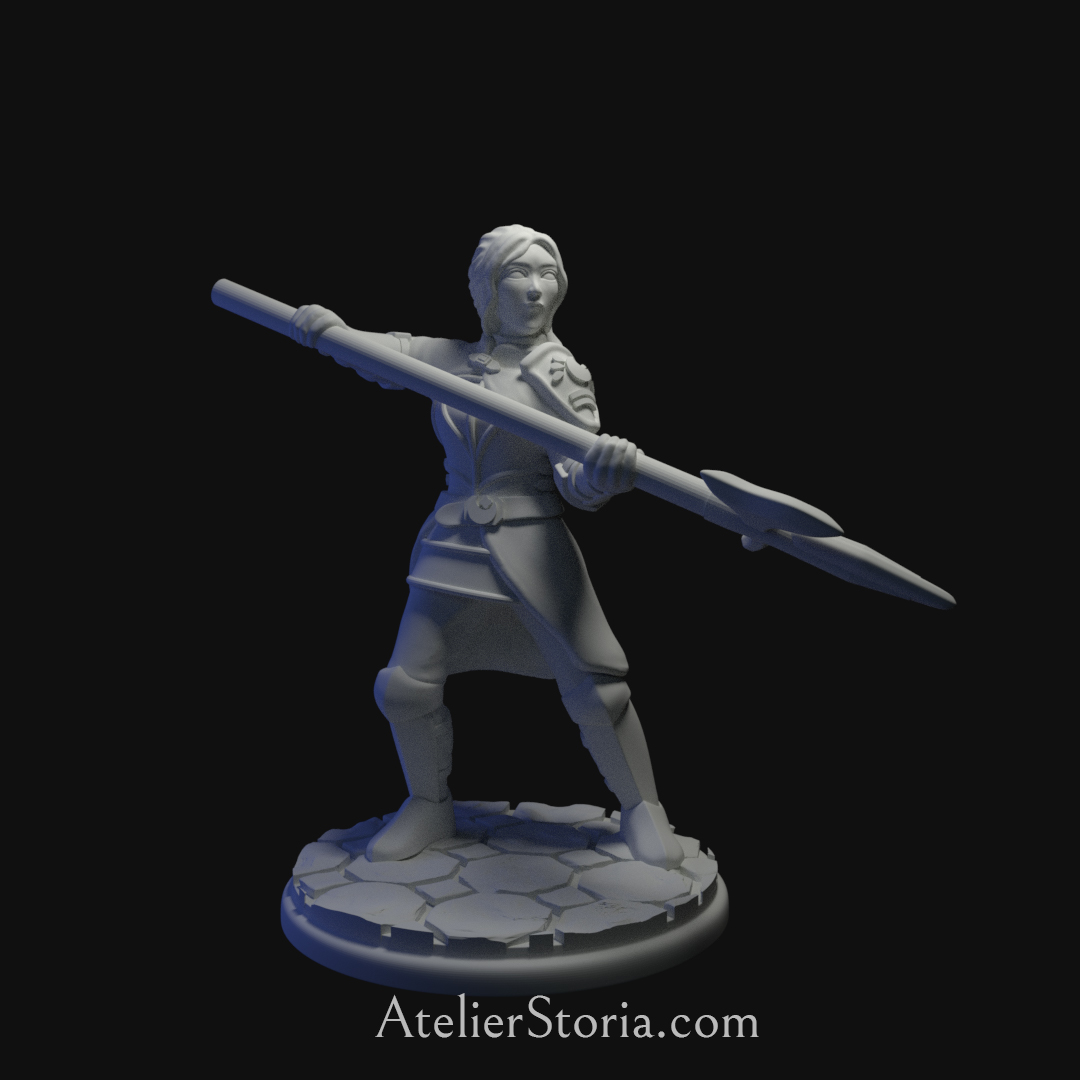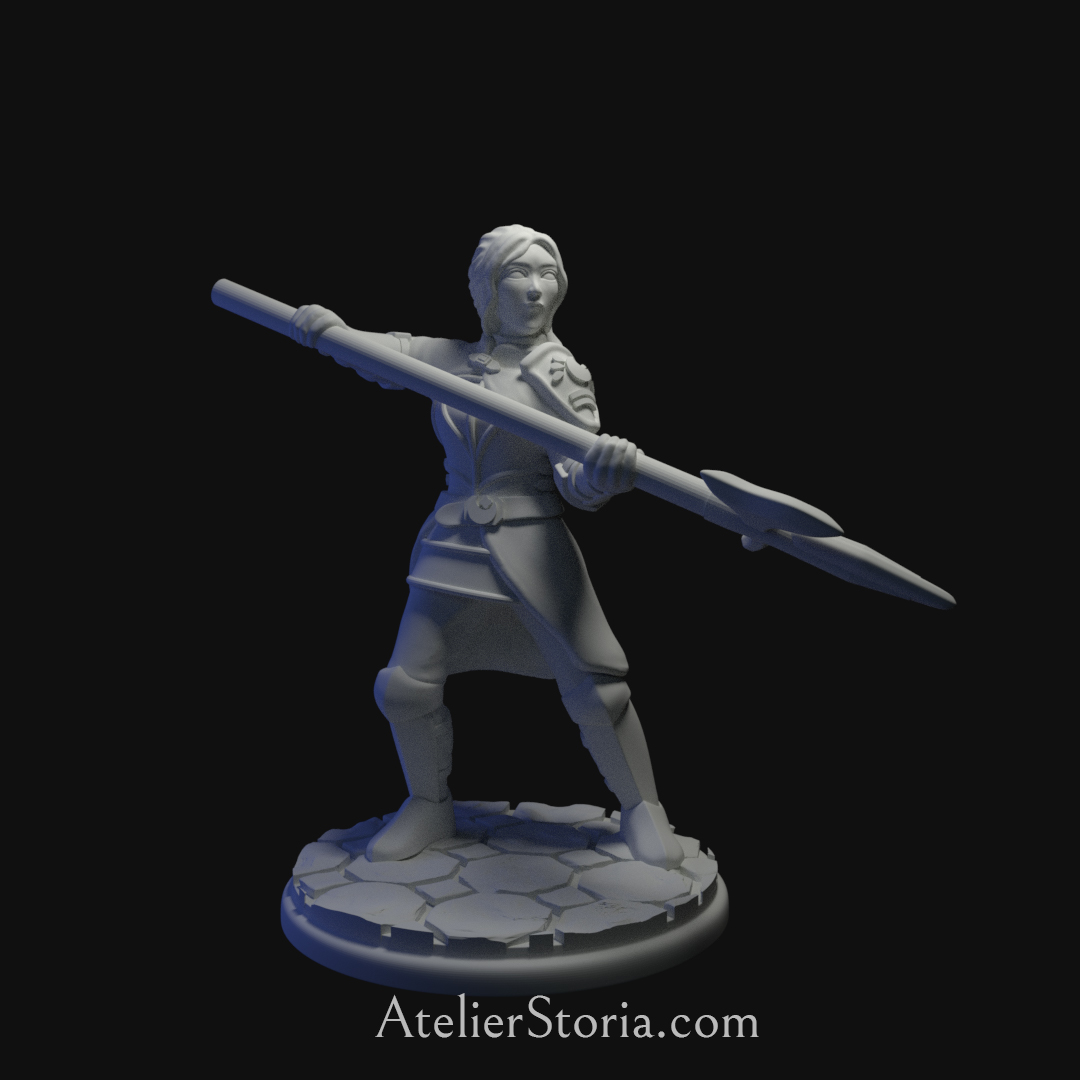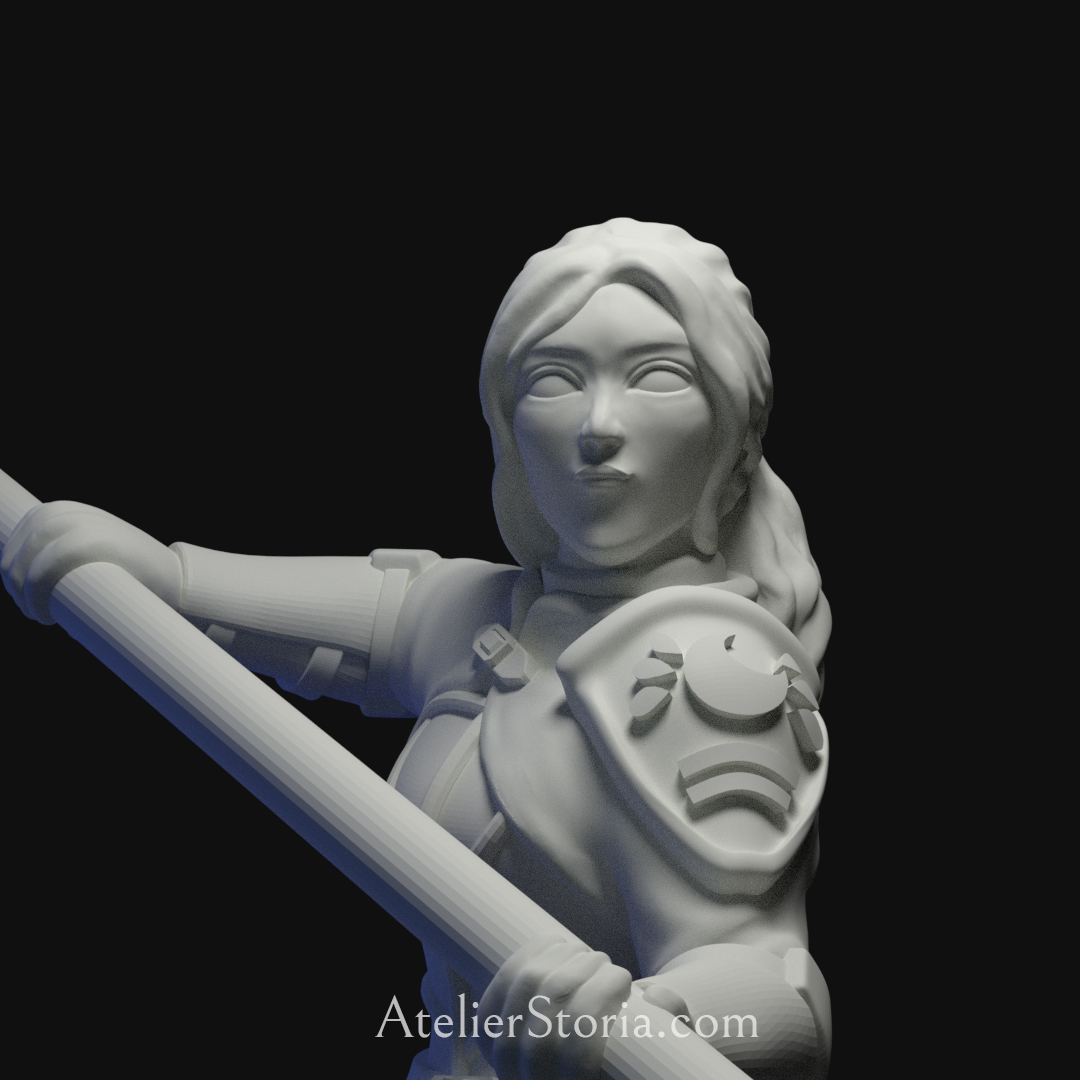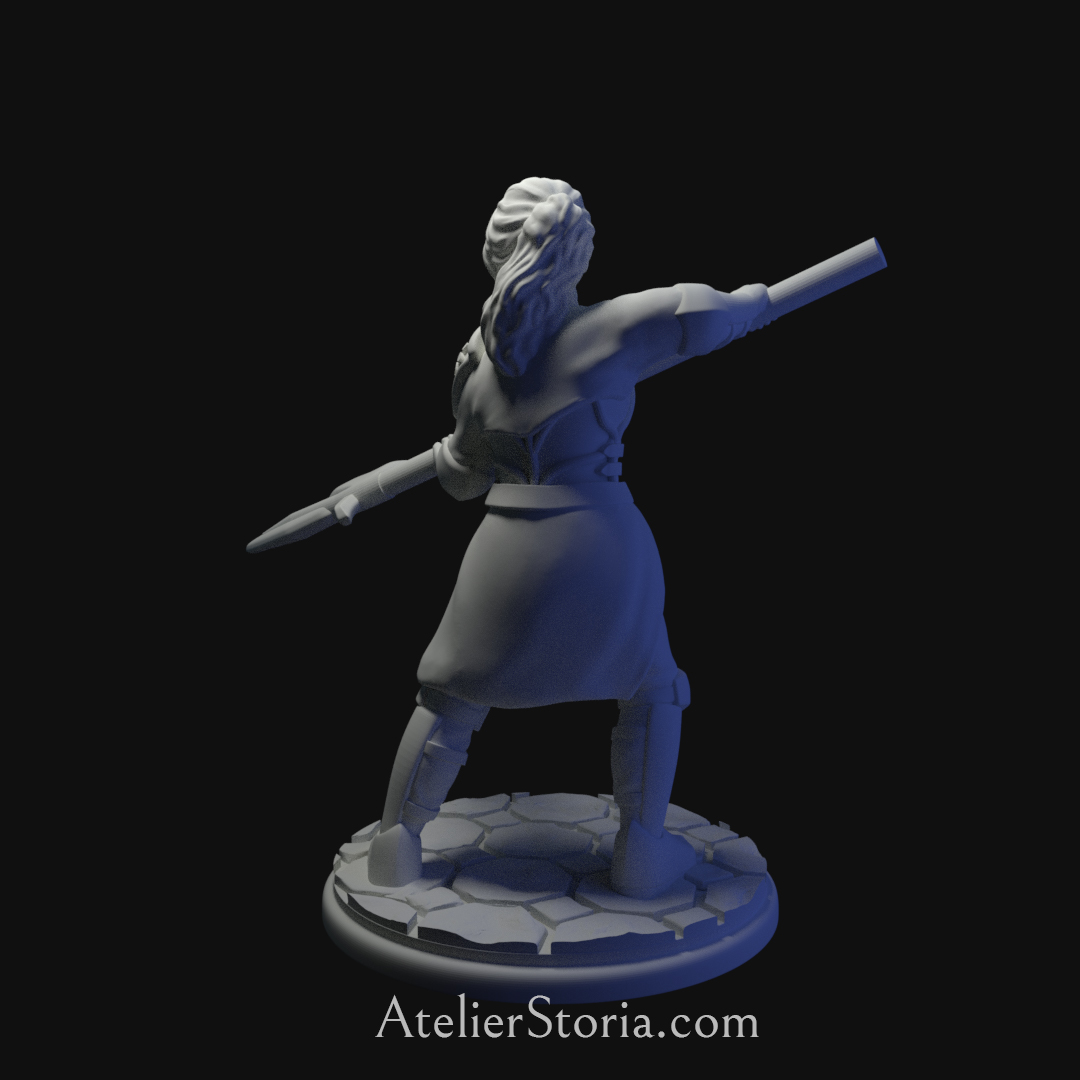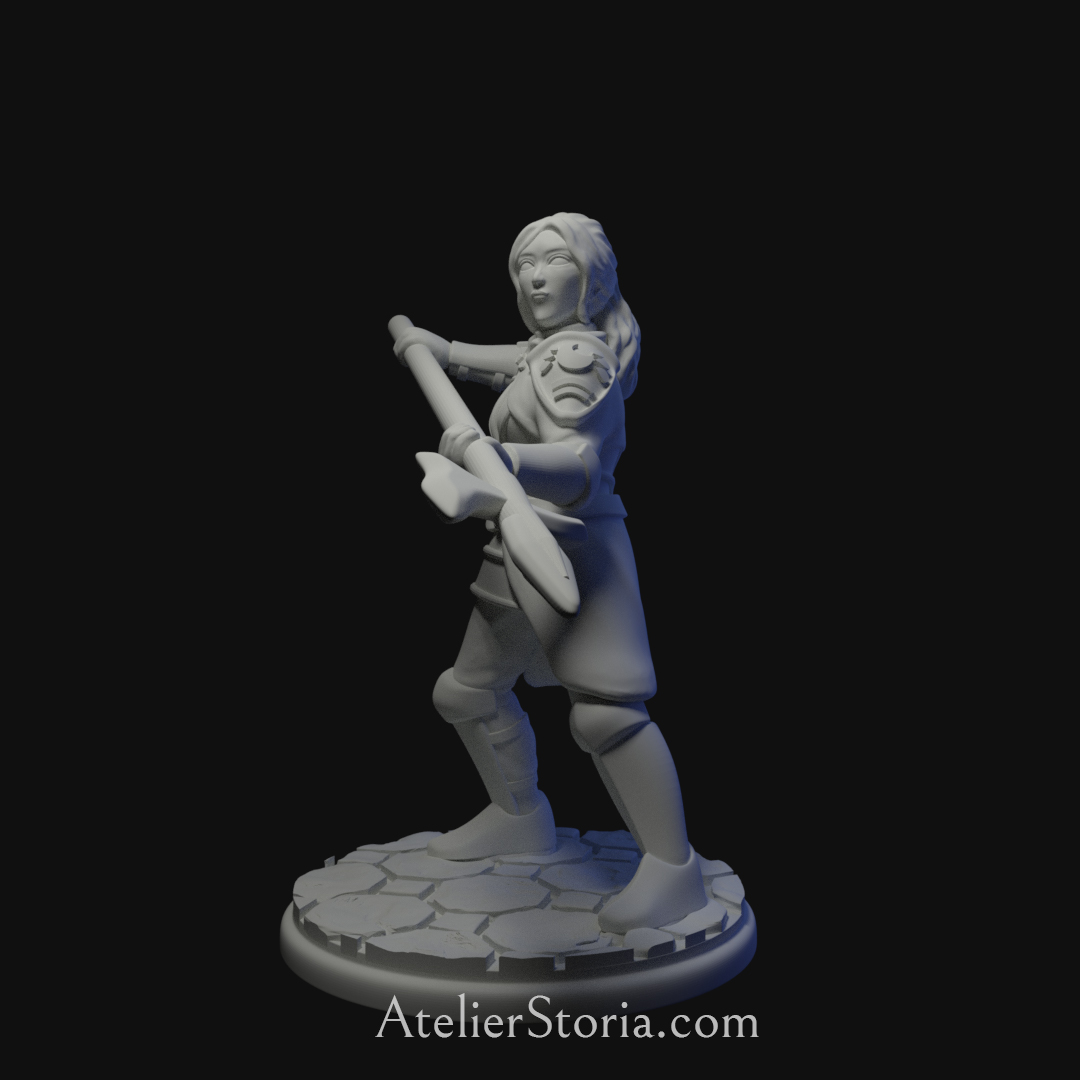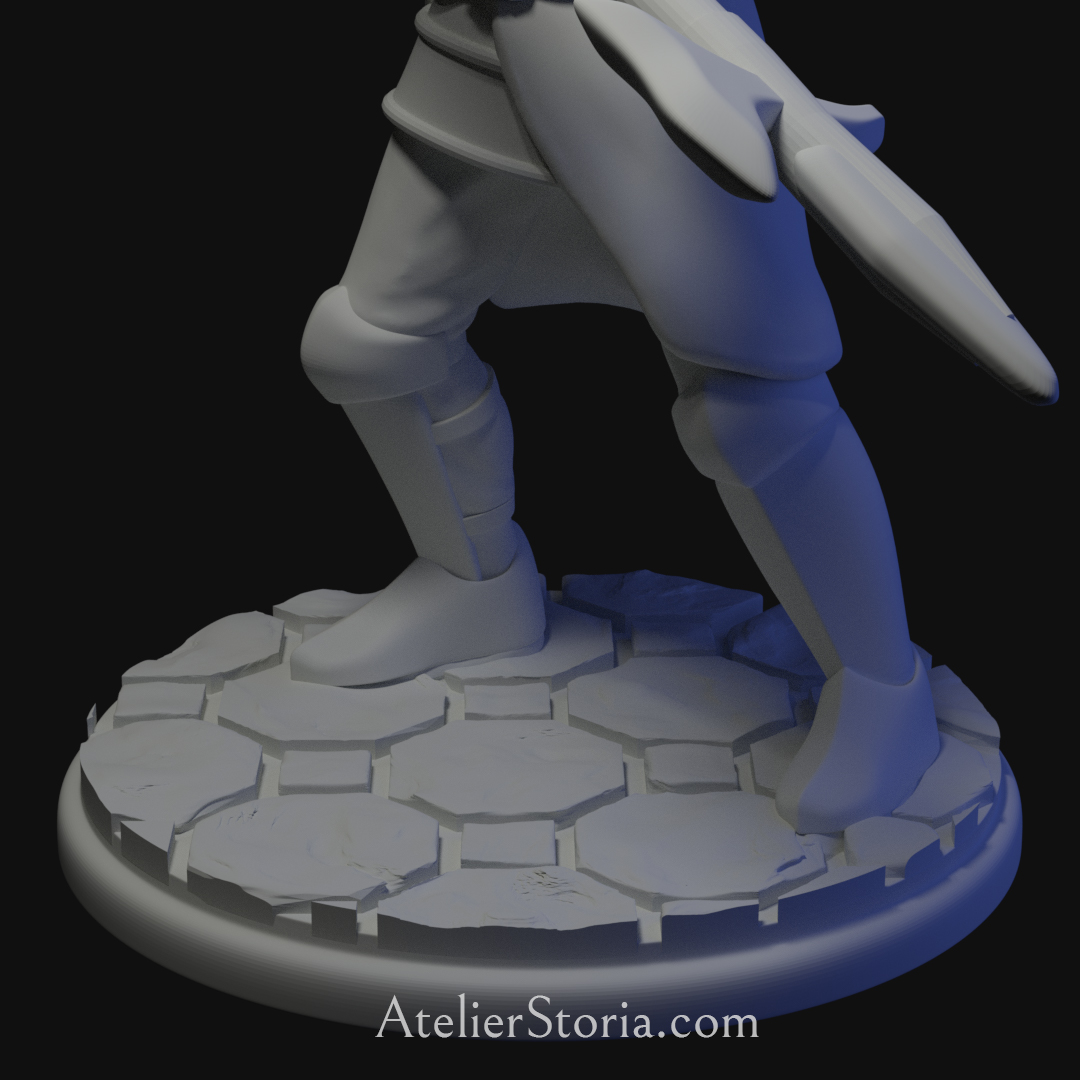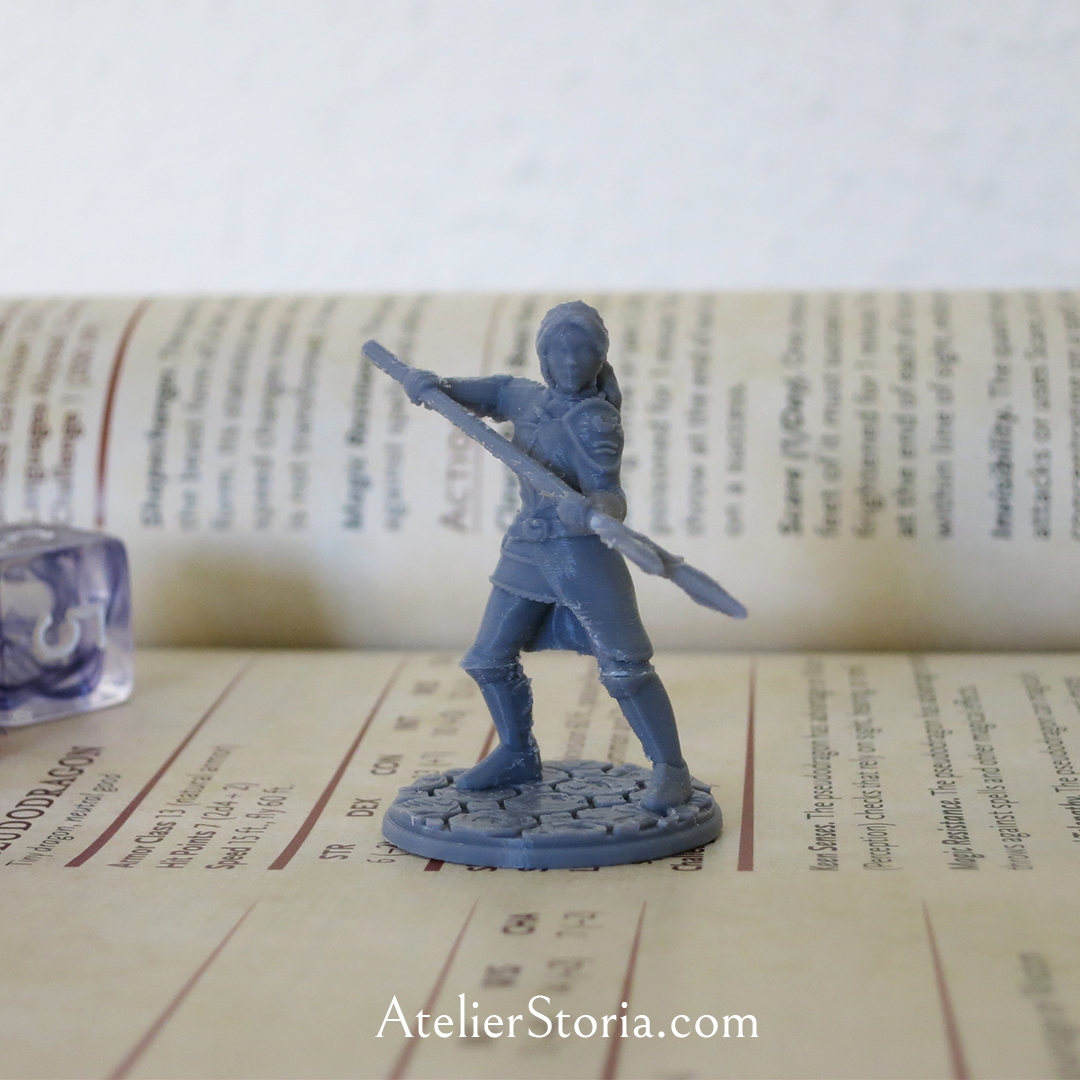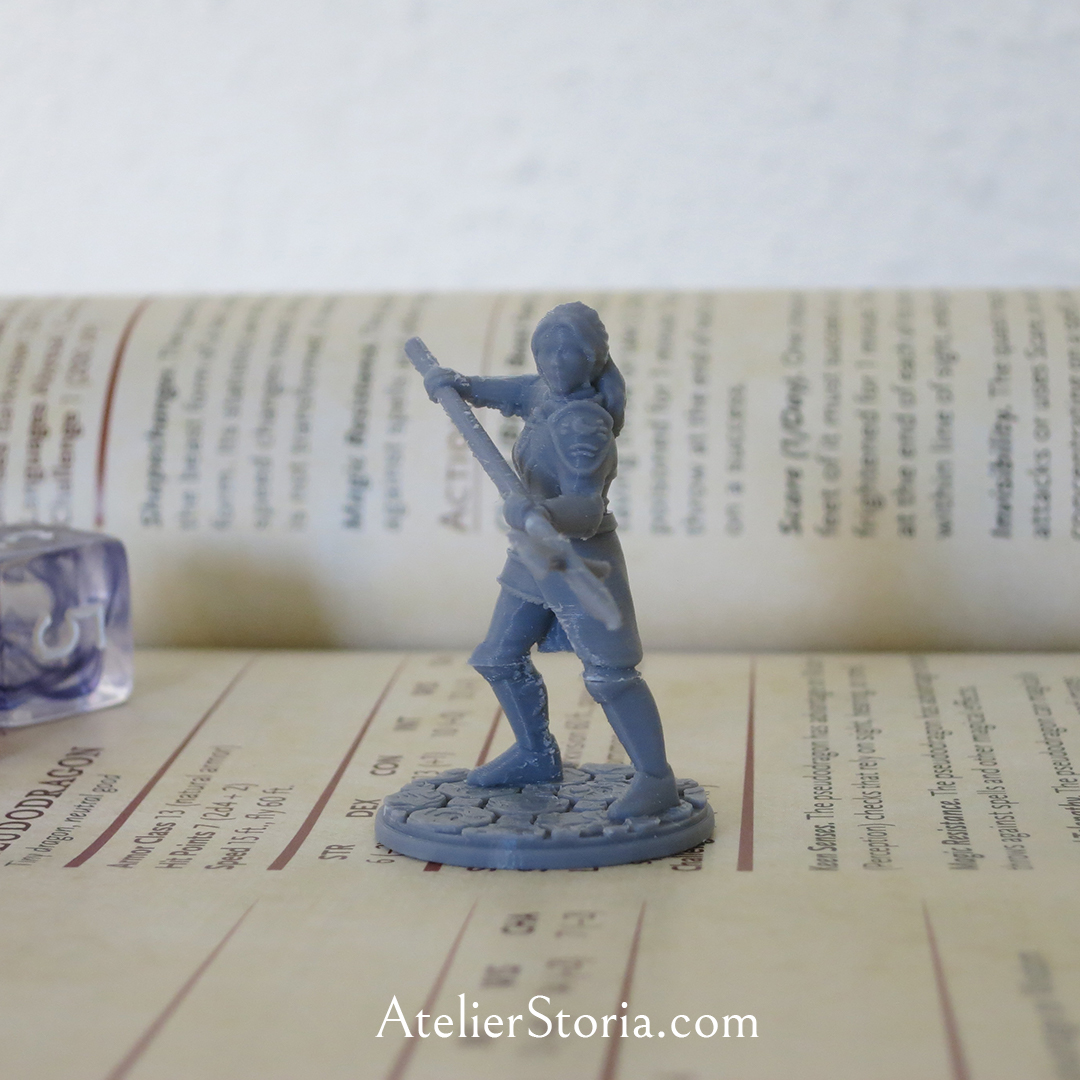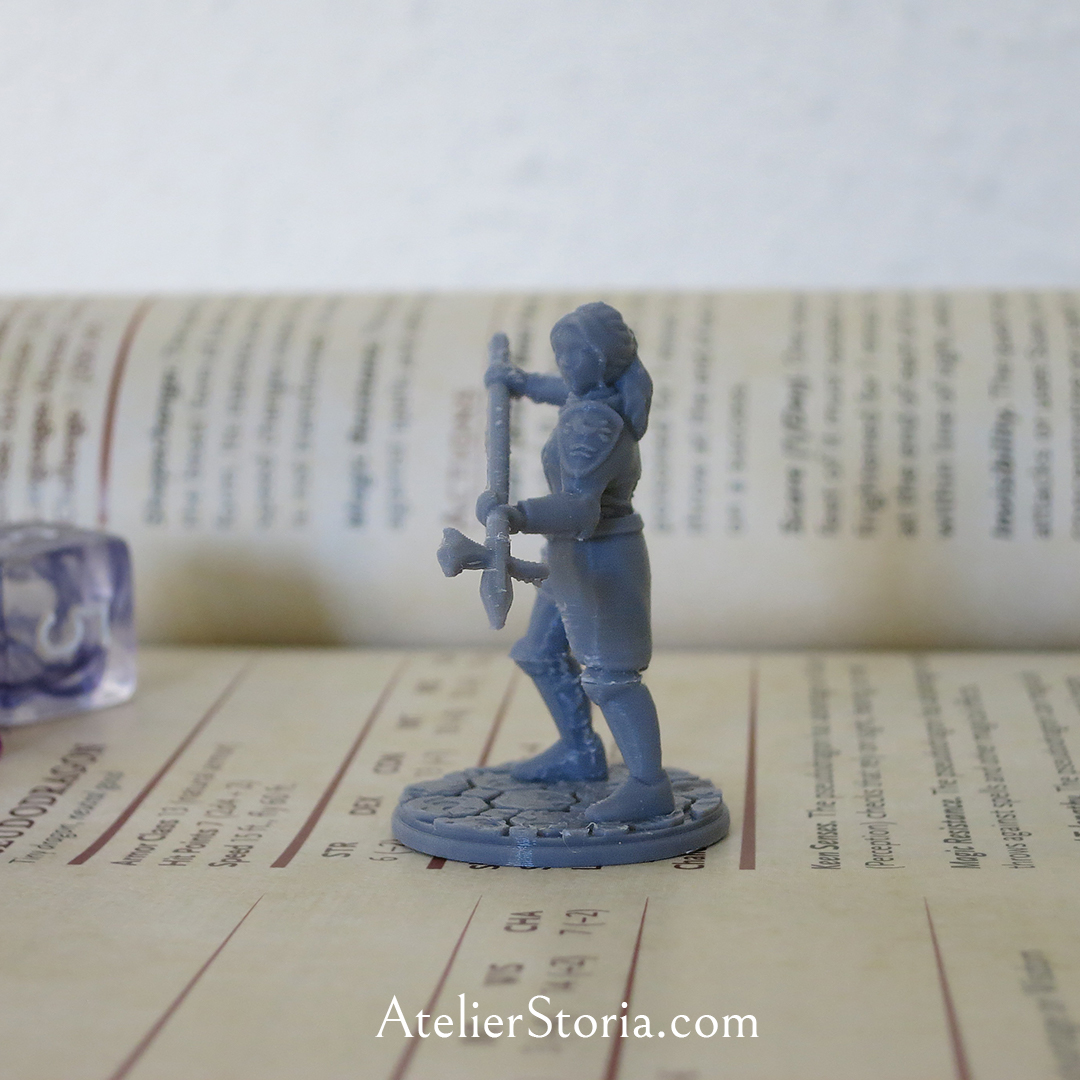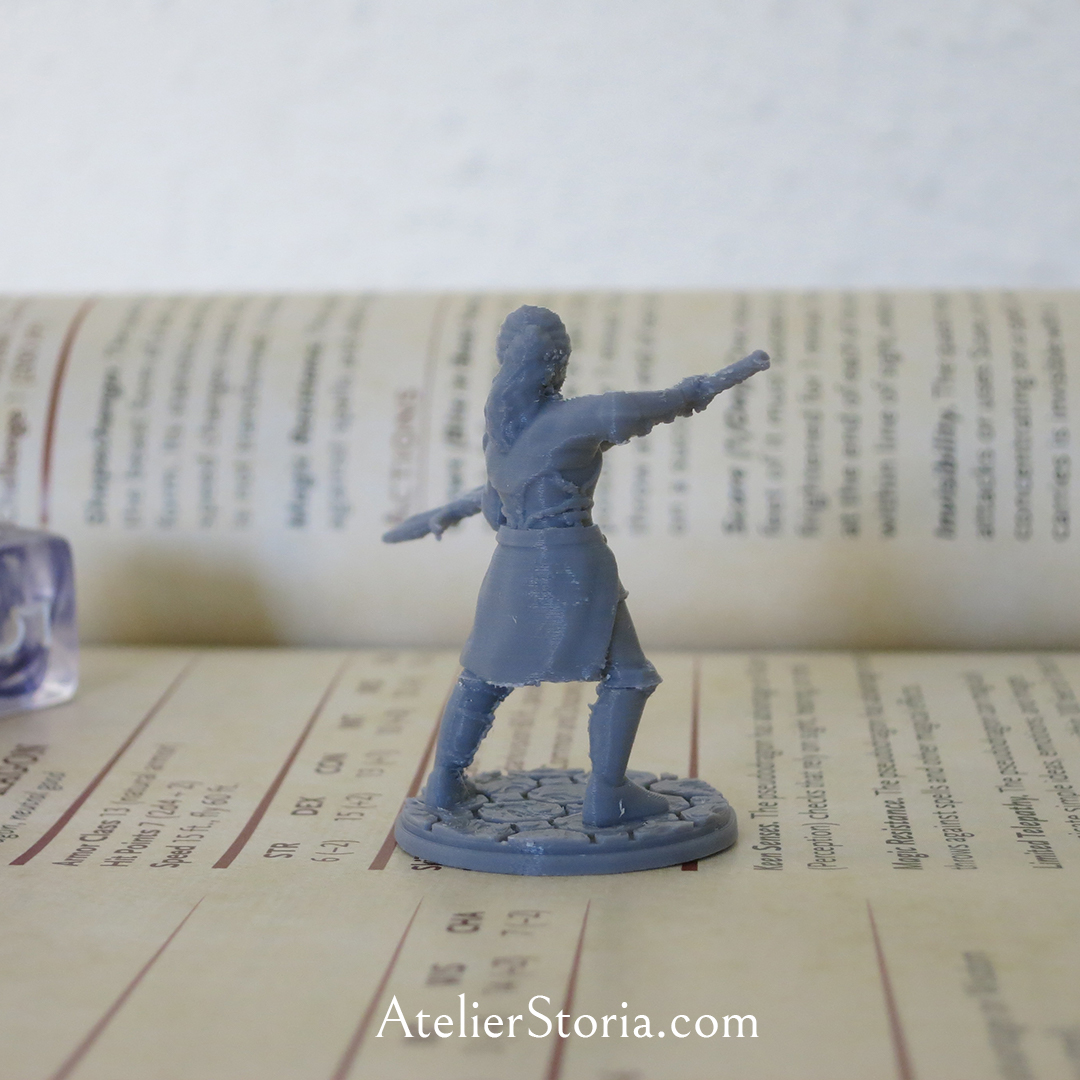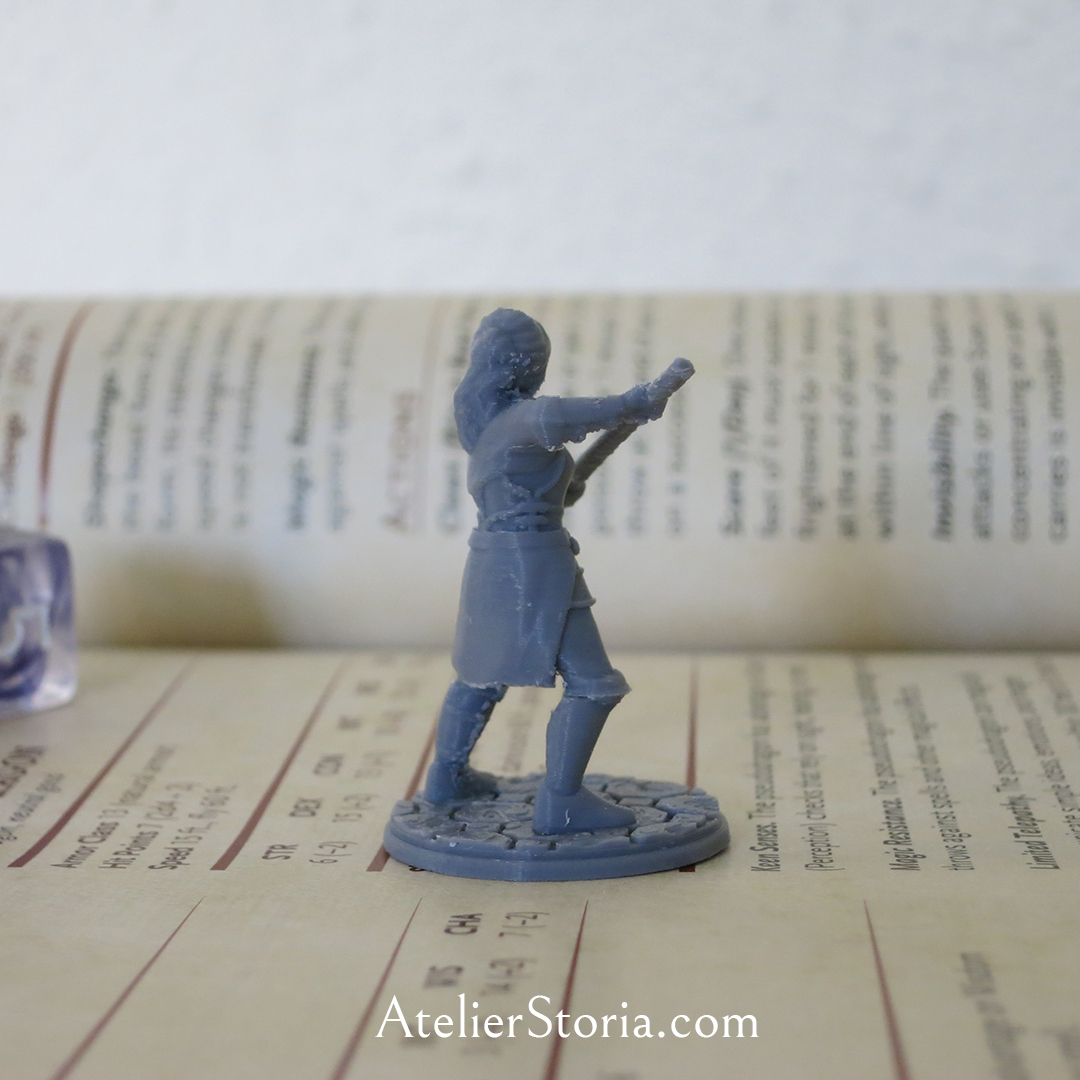 Louise
What is included?
Print-ready STL file
Print guide
Your payment is safely secured by Gumroad.
Tags:
Imagery
These images are renders of the model in Blender. The 3D-printed miniature shown has been printed with an Ender 3 Pro (affordable FDM 3D printer) and PLA+ filament, with a size of the base of 25mm as the basic M size, so you can expect at least this level of quality on your prints with a similar setup.
Size
M (25mm circle base or equivalent scale)
You may also like...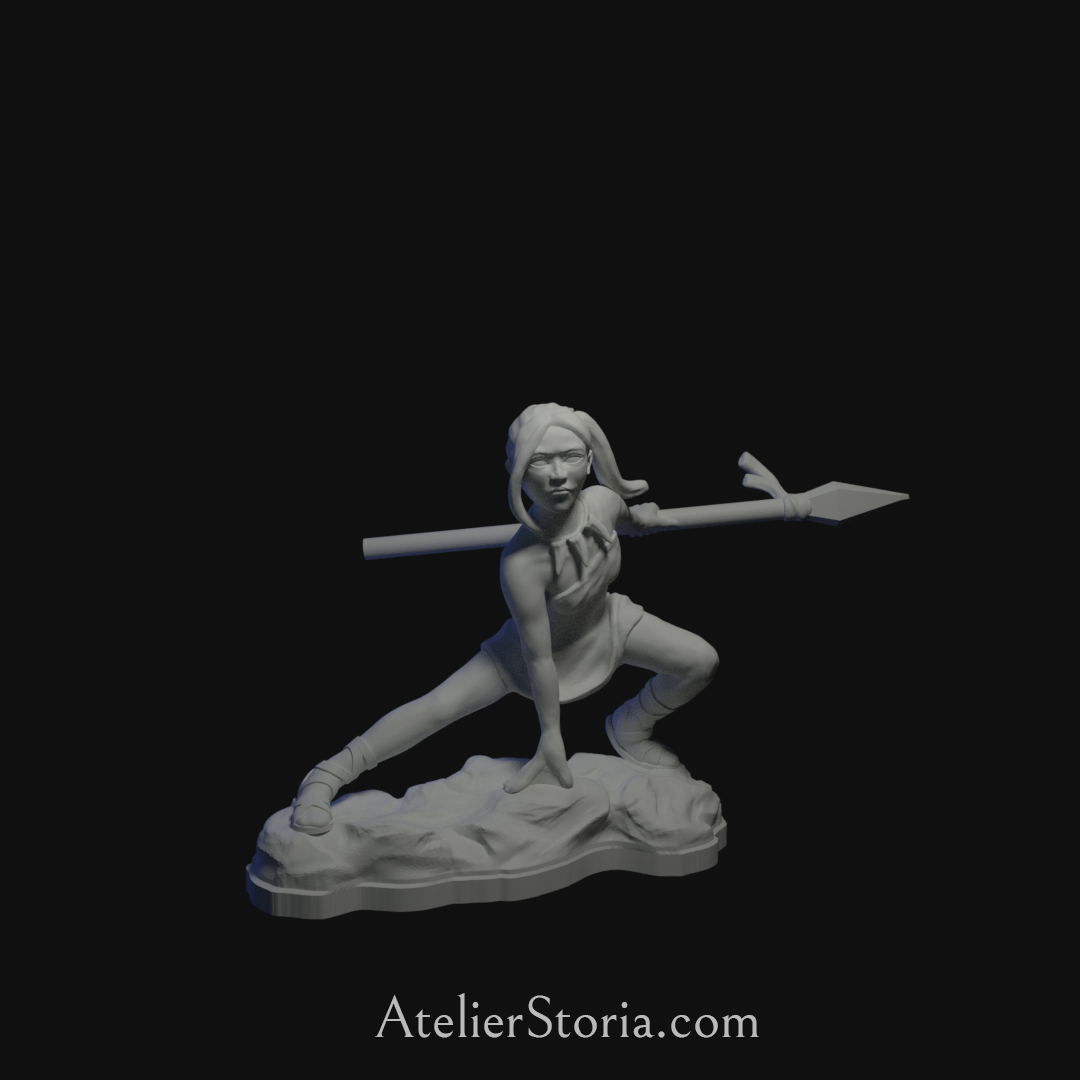 Heroes of Sandpoint
Lana
$1.99