Hi, I'm Saho!
I'm a Japanese mechanical engineer turned into artist. I created Atelier Storia to share my creations with the world. Welcome to my corner of the Internet!

The collections I'm creating are based on the games I'm playing, in the Pathfinder, D&D or made up universes such as the world of "Tales of Aetheron" that my friend Oriol created.
If you like my work, you can follow me on Gumroad to stay up to date with what I'm creating.
And if you have any question or just want to say hi, you can write to me at saho@atelierstoria.com
Thanks for your support!
- Saho Yajima, Atelier Storia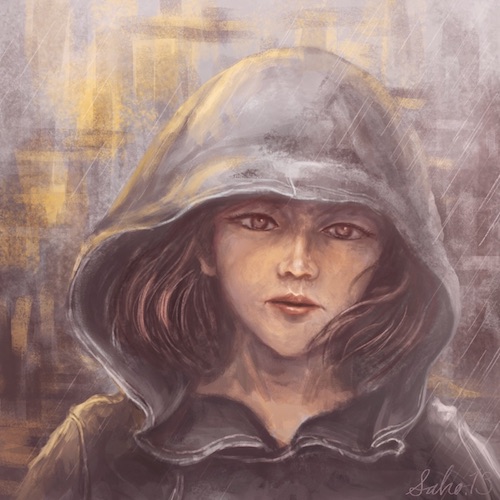 Hire me
Custom miniatures commission
Do you want to customize a miniature or create an order-made miniature?
I can help you! I'm open to commission work :)
Price
Price will vary, depend on several factors: complexity, size, license, and if we are doing modifications to an existing mini or creating your idea from scratch. As a rough idea, a minor change like changing the head of one of my minis, for example, could be just $5. But a completely new miniature developed from scratch, it'd be around $20. Each miniature complexity is different, so please feel free to ask.
Process
Contact me at saho@atelierstoria.com
We clarify what you want. Any details or images that you can share to explain your idea will make this smoother.
Once we agree on requirements and payment amount, I'll start to work.
If it's a complex project, I'll be asking for reviews periodically.
I will deliver the mini via gumroad, so you can so you can pay and download the stl file.
Enjoy your adventure!
Freelance work
Do you need an artist for your next fantasy project?
I enjoy playing fantasy tabletop RPGs and other board games, so miniature design in that area is a great fit to work together.
I'm based in Barcelona, Spain, but can work remotely across timezones (I'm used to timezone differences since I'm living abroad).
Send me an email to saho@atelierstoria.com with your proposal and I'll get back to you asap :)
License
All the works on this site have been originally created by Atelier Storia.
When you buy a model from this site, it has a non-commercial license for personal use.
You are also guaranteed any potential future updates to the model you bought, for free.
This means that you can :
Print as many physical copies as you want.
Give physical copies to other people, as long as you do it for free.
Use the model as render in any non-commercial project.
However, you cannot :
Distribute digital copies, even for free.
Sell physical copies.
Use the model as render in any commercial project.
Modify the model to do any of the above.
If you are interested in using the model for a commercial project or selling physical copies, please reach out to me first at saho@atelierstoria.com.
I'm very open to make case-by-case license agreements.
Thanks to your support I can finance my life to continue making art and bringing it to you. I appreciate it a lot :)